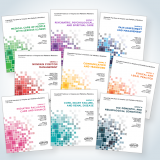 Essential Practices for Hospice and Palliative Care, 5th Edition (previously named the UNIPAC series) is the foundational resource for hospice and palliative care professionals.
Category
Academic/Education Strategies
Regulatory/Public Policy
Pediatrics
Pain Management
Non-Pain Symptom Management
Medical/Clinical Knowledge
Hospice
Disease Trajectories and Prognosis
Core Content
Communication/Teamwork
Business Practice/Program Management
Board Prep
Credits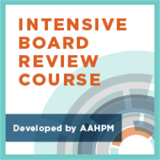 Study from your desktop, laptop or while on the go to prepare for the hospice and palliative medicine (HPM) subspecialty certification exam (ABMS/AOA) or to increase your knowledge in HPM and best clinical practices.
Category
Research/Quality Improvement
Pediatrics
Medical/Clinical Knowledge
Hospice
Core Content
Communication/Teamwork
Board Prep
Resilience and Well-Being
Credits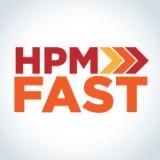 Assess your knowledge in hospice regulations with HPM Fast (Hospice and Palliative Medicine Focused Assessment and Study Tool). This online practice module contains 25 questions and includes explanations and up-to-date references to provide guidance for further study. 
Category
Regulatory/Public Policy
Hospice
Board Prep
Format
Interactive Enduring Activity
Credits
ABIM MOC
ABP MOC
CME (physician only)
Participation