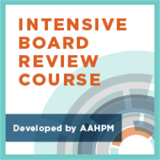 Study from your desktop, laptop or while on the go to prepare for the hospice and palliative medicine (HPM) subspecialty certification exam (ABMS/AOA) or to increase your knowledge in HPM and best clinical practices.
Category
Research/Quality Improvement
Pediatrics
Medical/Clinical Knowledge
Hospice
Core Content
Communication/Teamwork
Board Prep
Resilience and Well-Being
Credits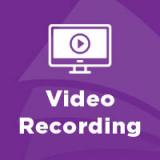 Join Mary Lynn McPherson, national Palliative pharmacotherapeutic expert as she navigates learners through this 4-part flight of ~15 minute microlearning sessions designed to address best-practice considerations when deprescribing medications in patients nearing life's end. Validated methodology and evidence to lead critical deprescribing conversations and practice will be shared with key references highlighted for additional learning.
Category
Pain Management
Medical/Clinical Knowledge
Credits
ABIM MOC
CME (physician only)
Participation