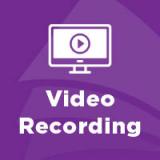 Study from your desktop, laptop or while on the go to prepare for the Hospice Medical Director Certification Board (HMDCB) examination or use as a resource to advance your knowledge in hospice and palliative medicine best practices. Achieve these goals with this non-accredited 7.5-hour recorded content from the HMD Update and Exam Prep Pre-Conference Workshop held at the 2022 Annual Assembly.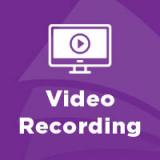 Join Mary Lynn McPherson, national Palliative pharmacotherapeutic expert as she navigates learners through this 4-part flight of ~15 minute microlearning sessions designed to address best-practice considerations when deprescribing medications in patients nearing life's end. Validated methodology and evidence to lead critical deprescribing conversations and practice will be shared with key references highlighted for additional learning.
Category
Pain Management
Medical/Clinical Knowledge
Credits
ABIM MOC
CME (physician only)
Participation

Hospice Physicians and Government Audits: Documentation, Risk Mitigation, and Advocacy is presented by K. Ellissa Tiller, M.D. FAAHPM, CPE and Hospice Attorney Bryan Nowicki. This activity is planned in the context of one or more of the ABMS/ACGME Competencies and focuses on the hospice audit process, who the auditors are, what they look for, and the key documentation that often drives audit results. The views expressed by Dr. Tiller during the presentation do not necessarily represent the view of the VA or the United States.
Category
Regulatory/Public Policy
Hospice
Credits
ABIM MOC
CME (physician only)
Participation