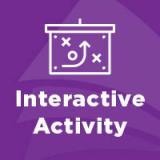 Prepare for the hospice and palliative medicine (HPM) board certification examination with this bundle of activities - an all-inclusive option to help you focus your study efforts. The bundle of these activities saves you more than 25% on the total cost of purchasing these items individually.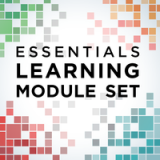 This set of Essential Practices in Hospice and Palliative Medicine online confidence-based learning modules correspond to each Essentials book. They are delivered using amplifire™ software and serves as a great tool for orientation, ongoing assessment, and training.
Category
Bioethics
Pediatrics
Pain Management
Non-Pain Symptom Management
Disease Trajectories and Prognosis
Core Content
Communication/Teamwork
Format
Bundle
Interactive Enduring Activity
Credits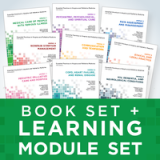 This set of consists of all 9 books and corresponding learning modules in the Essential Practices in Hospice and Palliative Medicine series. This is a foundational resources for hospice and palliative care professionals.
Category
Bioethics
Pediatrics
Pain Management
Non-Pain Symptom Management
Medical/Clinical Knowledge
Disease Trajectories and Prognosis
Core Content
Communication/Teamwork
Board Prep
Format
Book
Bundle
Interactive Enduring Activity
Credits