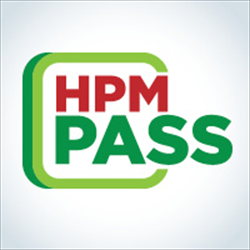 PLEASE READ PRIOR TO PURCHASE: The HPM PASS 3rd Edition will expire on 12/31/2022 and the CME has expired as of July 5, 2022. This activity will undergo review in 2023. This resource is for non-accredited education use.
Assess your understanding of hospice and palliative medicine with this online practice test, designed to simulate the board certification exam. It includes 136 test questions to evaluate your knowledge and uncover areas where additional study may be helpful.
Note: This item is linked to the individual purchaser's unique customer number and does not allow for multiple purchases. CME credits and MOC points are only available for purchasers of this product. If you are purchasing this product for someone else, the order must be placed under the intended user's name.
Disclaimer: Any recommendations made by the authors of this activity must be weighed against the healthcare clinician's own clinical judgement based on but not limited to such factors as the patient's condition, risks versus benefits of suggested treatment, and comparison with recommendations of pharmaceutical compendia and other medical and palliative care authorities..
This activity no longer offers CME/MOC as of July 5, 2022.
Learning Outcomes
Assess patient pain, other symptoms, and side effects and recommend a care plan based on the best available evidence.
Identify psychological and psychiatric aspects of patient care including, grief and bereavement.
Assess the spiritual, existential, social, and cultural dimensions of patients and recommend care plans.
Analyze communication techniques used among the interdisciplinary care team, families and patients in palliative care.
Address legal and ethical concerns related to palliative care.
Project Editors
Holly Yang, MD MSHPEd HMDC FACP FAAHPM
Toluwalase Ajayi, MD
Kyle P. Edmonds, MD
Authors and Reviewers
Toluwalase Ajayi, MD
Robert M. Arnold, MD FAAHPM
Christi Bartlett, MD
Jennifer K. Burke, DO
Julie Childers, MD
Paul L. DeSandre, DO
Kyle P. Edmonds, MD
Nathan Fairman, MD MPH
Paul Glare, MD
Michelle Grant-Ervin, MD MHPE FACEP
Yuya Hagiwara, MD
Christopher Jones, MD
Laurel Kilpatrick, MD
Sangeeta Lamba, MD
Tiffany Latta, DO
Jane E. Loitman, MD MBA MS FAAHPM
Britni Lookabaugh, MD
Monica Malec, MD
Dominic Moore, MD
Beth Popp, MD
Karin Porter-Williamson, MD FAAHPM
Emily Riegel, MD
Joseph Rotella, MD MBA FAAHPM HMDC
Joseph W. Shega, MD
Robert M. Taylor, MD FAAHPM
Jason A. Webb, MD
Holly Yang, MD MSHPEd HMDC FACP FAAHPM
Disclosures
AAHPM endorses the standards of the Accreditation Council for Continuing Medical Education (ACCME). All who are in a position to control or influence the content of an educational activity must disclose all relevant financial relationships with an ineligible companies that they have had over the past 24 months. *Disclosures documents were reviewed for potential conflicts of interest and, if identified, they were mitigated prior to confirmation of participation. Only those who had no conflict of interest or who agreed to an identified resolution process prior to their participation were involved in this activity.
All editors, authors, reviewers and staff have disclosed no relevant financial relationships with the following exceptions: Beth Popp serves on PRA Health's Safety Monitoring Committee for Clinical Trials and receives an honorarium. Robert Taylor serves on the speaker's bureau of HospiScript and receives an honorarium.
*An ineligible company is defined as those whose primary business is producing, marketing, selling, reselling, or distributing healthcare products used by or on patients. Eligible companies are those whose mission and function are 1. providing clinical services directly to patients; or 2. The education of healthcare professionals, or 3. Serving as fiduciary to patients, the public, or population health; and other organizations that are not otherwise ineligible. (Examples of such organizations include: ambulatory procedure centers, blood banks, diagnostic labs that do not sell proprietary products, electronic health record companies, government or military agencies, group medical practices, health law firms, health profession membership organizations, hospitals or healthcare delivery systems, infusion centers, insurance or managed care companies, nursing homes, pharmacies that do not manufacture proprietary compounds, publishing or education companies, rehabilitation centers, schools of medicine or health science universities, or software, or software or game developers.)
Release Date: HPM PASS 3rd Edition originally released July 8, 2016 expired on July 8, 2019. The product was reviewed edited by July 5, 2019 to ensure the content is accurate.
CME/MOC Expiration Date: extended through July 5, 2022 and may only be claimed one time. CME/MOC NO LONGER AVAILABLE
If you are repurchasing this product and already claimed CME credits and MOC points, you cannot claim those points again. Please check your purchase history in your account if unsure of previous purchase.
Accredited Continuing Education
AAHPM is accredited by the Accreditation Council for Continuing Medical Education (ACCME) to sponsor continuing medical education for physicians.
AAHPM designates this enduring material for a maximum of 9 AMA PRA Category 1 Credits™. Physicians should claim only the credit commensurate with the extent of their participation in the activity.
Maintenance of Certification (MOC)
"Successful completion of this CME activity, which includes participation in the evaluation component, enables the participant to earn up to:
9 Medical Knowledge MOC points in the American Board of Internal Medicine's (ABIM) Maintenance of Certification (MOC) program; and
9 MOC points in the American Board of Pediatrics' (ABP) Maintenance of Certification (MOC) program.
It is the CME activity provider's responsibility to submit participant completion information to ACCME for the purpose of granting ABIM or ABP MOC credit."
ABIM or ABP MOC points expire on July 5, 2022.
To earn CME credits or MOC points, a passing score of 70% is required.
NOTE: Physicians - please view annual MOC deadlines.
ABMS MOC Approval Statement
Through the American Board of Medical Specialties ("ABMS") ongoing commitment to increase access to practice relevant Continuing Certification Activities through the ABMS Continuing Certification Directory, HPM PASS, 3rd Edition has met the requirements as an MOC Part II CME Activity (apply toward general CME requirement) and/or an MOC Part II Self-Assessment Activity for the following ABMS Member Boards:
MOC Part II Self-Assessment
American Board of Physical Medicine and Rehabilitation
MOC Part II CME Activity
American Board of Family Medicine
American Board of Psychiatry and Neurology
American Board of Radiology
Note: If a Member Board has not deemed this activity for MOC approval as an accredited CME activity, this activity may count toward an ABMS Member Board's general CME requirement (only). Please refer directly to your Member Board's MOC Part II Lifelong Learning and Self-Assessment Program Requirements.