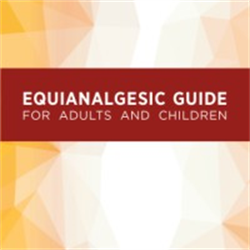 Equianalgesic Tables (as part of the Primer for Palliative Care, 7th Edition)
A reference tool for the whole team that includes the Equianalgesic Table for Adults and Children and questions practitioners may use with their patients and families to explore the underlying meanings of "everything." This is a great teaching tool for those entering the field and an excellent reference for more experienced healthcare providers.
Product Details
The Equianalgesic Table comes in a pack of 25, perfect for distributing within your organization. This 4-in.-by-6-in. trifold card is great for referencing on the go.