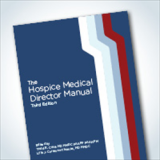 The Hospice Medical Director Manual has become an invaluable resource for physicians looking for the tools and knowledge to be successful as a hospice physician.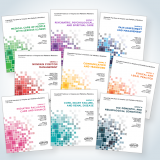 Essential Practices for Hospice and Palliative Care, 5th Edition (previously named the UNIPAC series) is the foundational resource for hospice and palliative care professionals.
Category
Academic/Education Strategies
Regulatory/Public Policy
Pediatrics
Pain Management
Non-Pain Symptom Management
Medical/Clinical Knowledge
Hospice
Disease Trajectories and Prognosis
Core Content
Communication/Teamwork
Business Practice/Program Management
Board Prep
Credits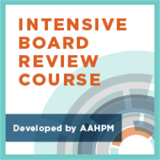 Study from your desktop, laptop or while on the go to prepare for the hospice and palliative medicine (HPM) subspecialty certification exam (ABMS/AOA) or to increase your knowledge in HPM and best clinical practices.
Category
Research/Quality Improvement
Pediatrics
Medical/Clinical Knowledge
Hospice
Core Content
Communication/Teamwork
Board Prep
Resilience and Well-Being
Credits